Gimnasium A+. Children playground for school (Kyiv)
Landscaping project: Archimatika
Equipment project: Hip Park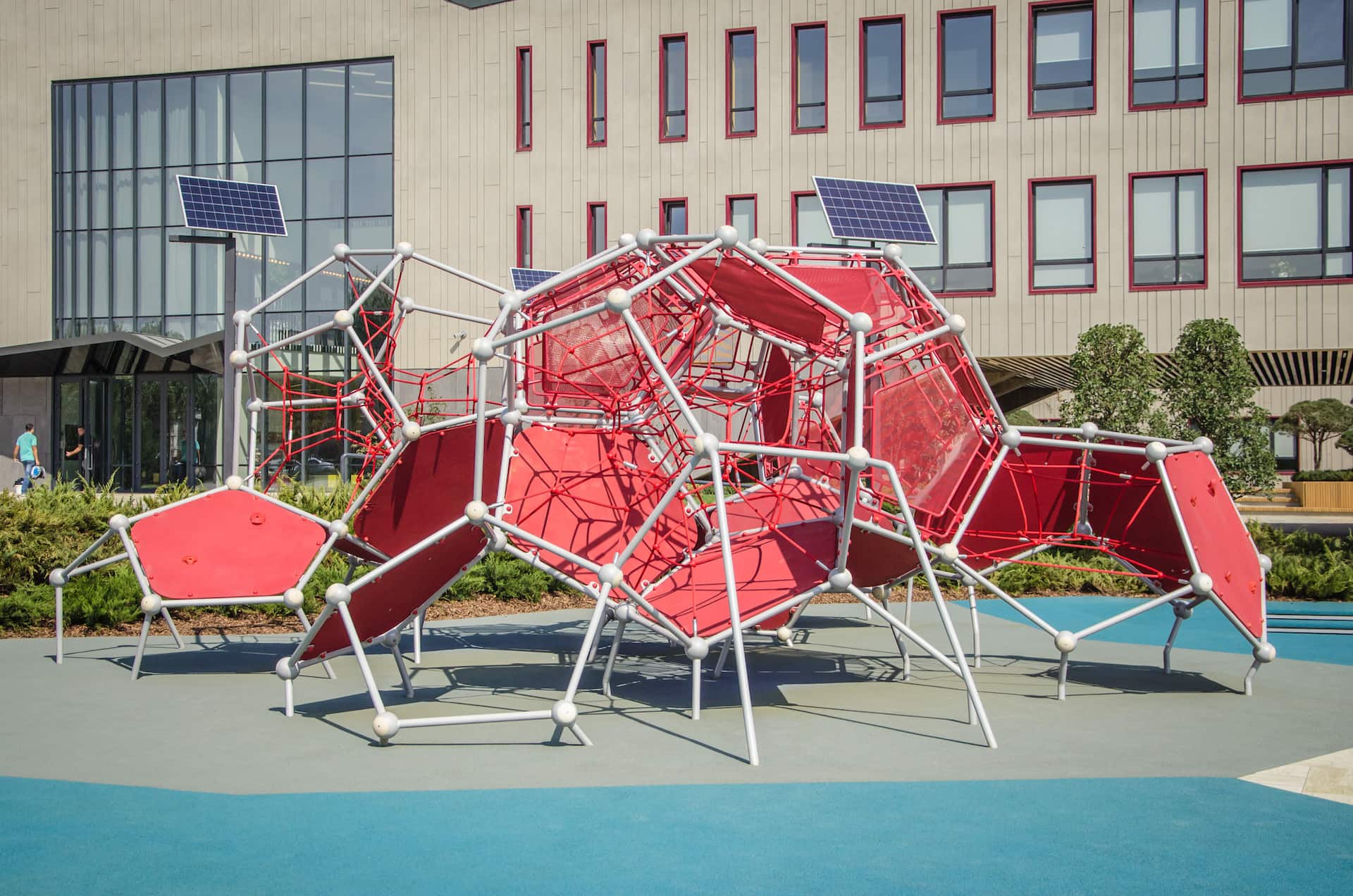 Task
Gymnasium A+ is a conceptual private school, a recognized member of the international educational community. Therefore, we were asked to create a playground and entertainment platform for children from 8 years old, which would meet the high standards of this educational institution.
Project implementation
Adult children love massive complexes from the Geo series, when you can play sports in a playful way. Therefore, we did not think long about what attractions to install on the school grounds.
Equipment that we created for Gymnasium A+:
Geo multifunctional sports and entertainment structures;

trampolines for children and teenagers;

original rope pyramid.
At the request of the customer, all the equipment was made of environmentally friendly materials and perfectly complemented the modern architectural style of the complex.
Terms: 3 months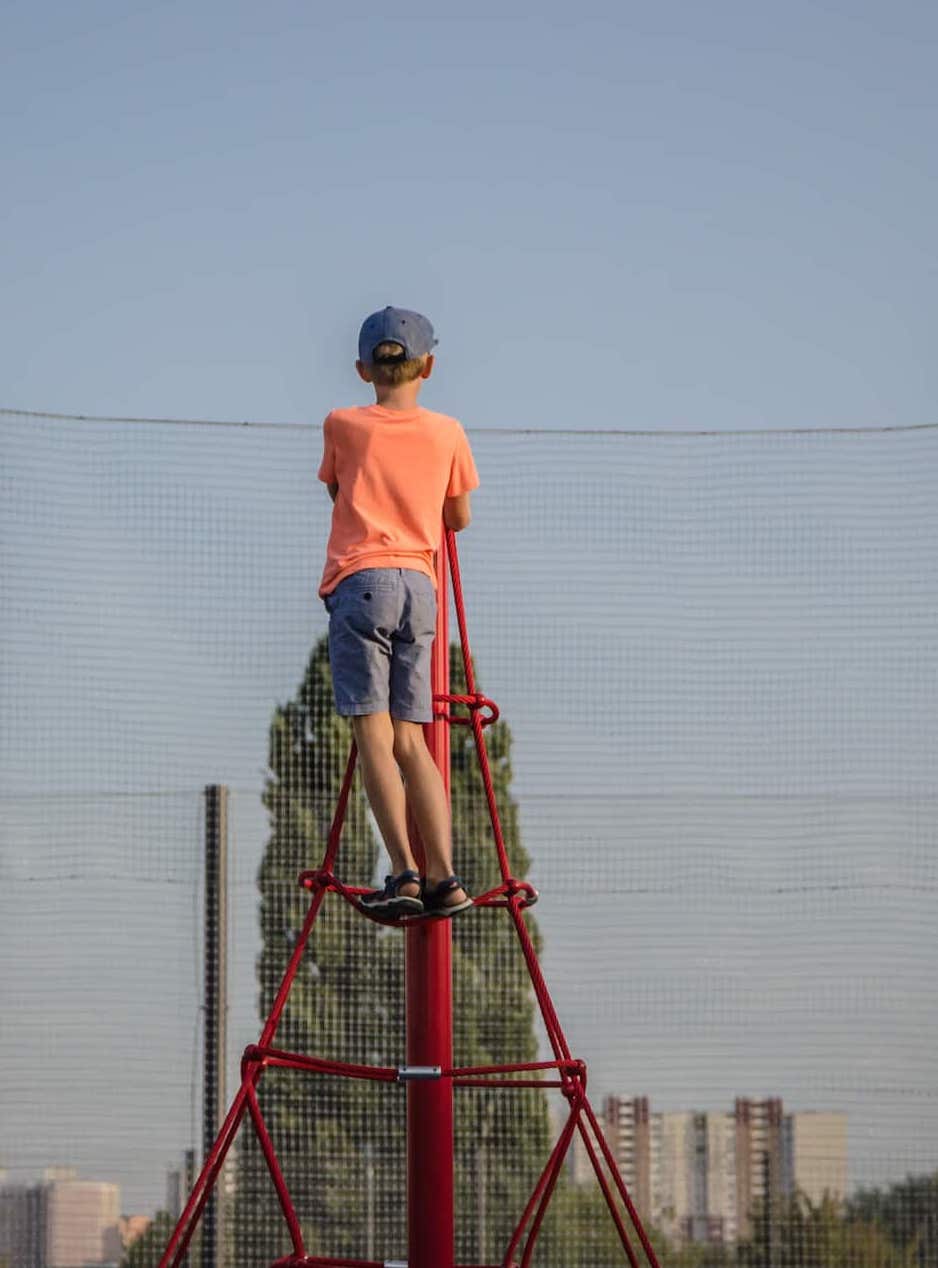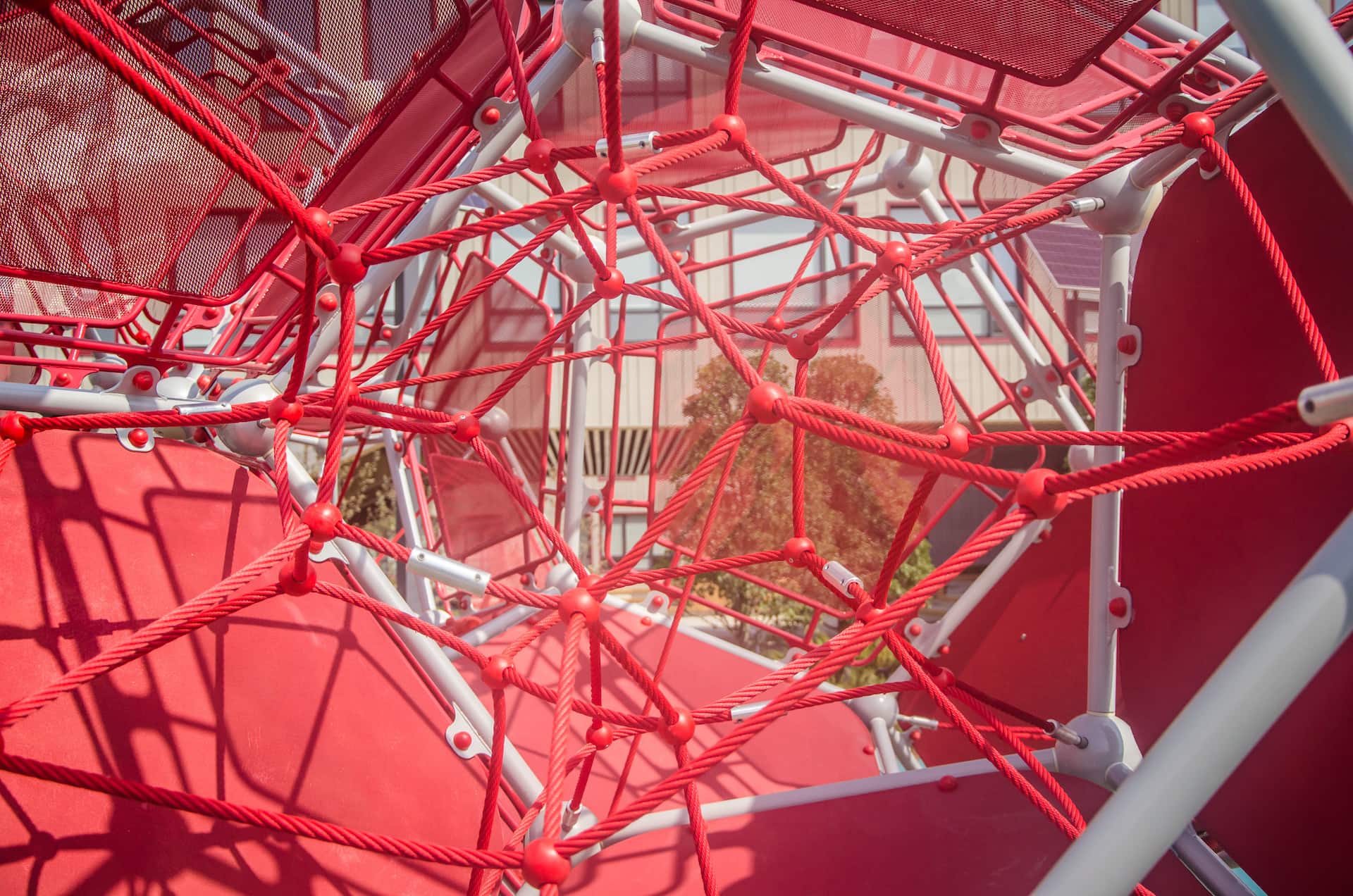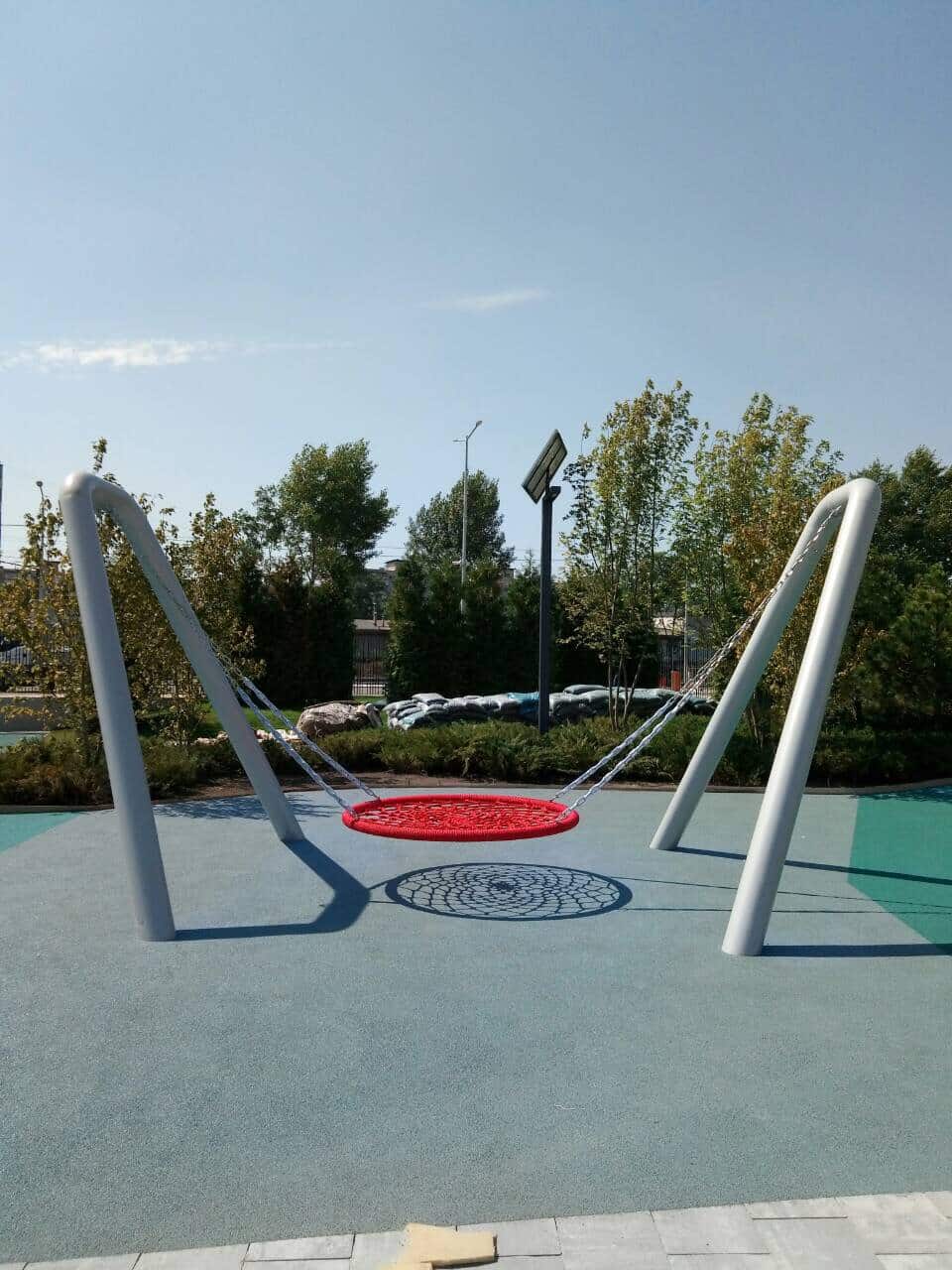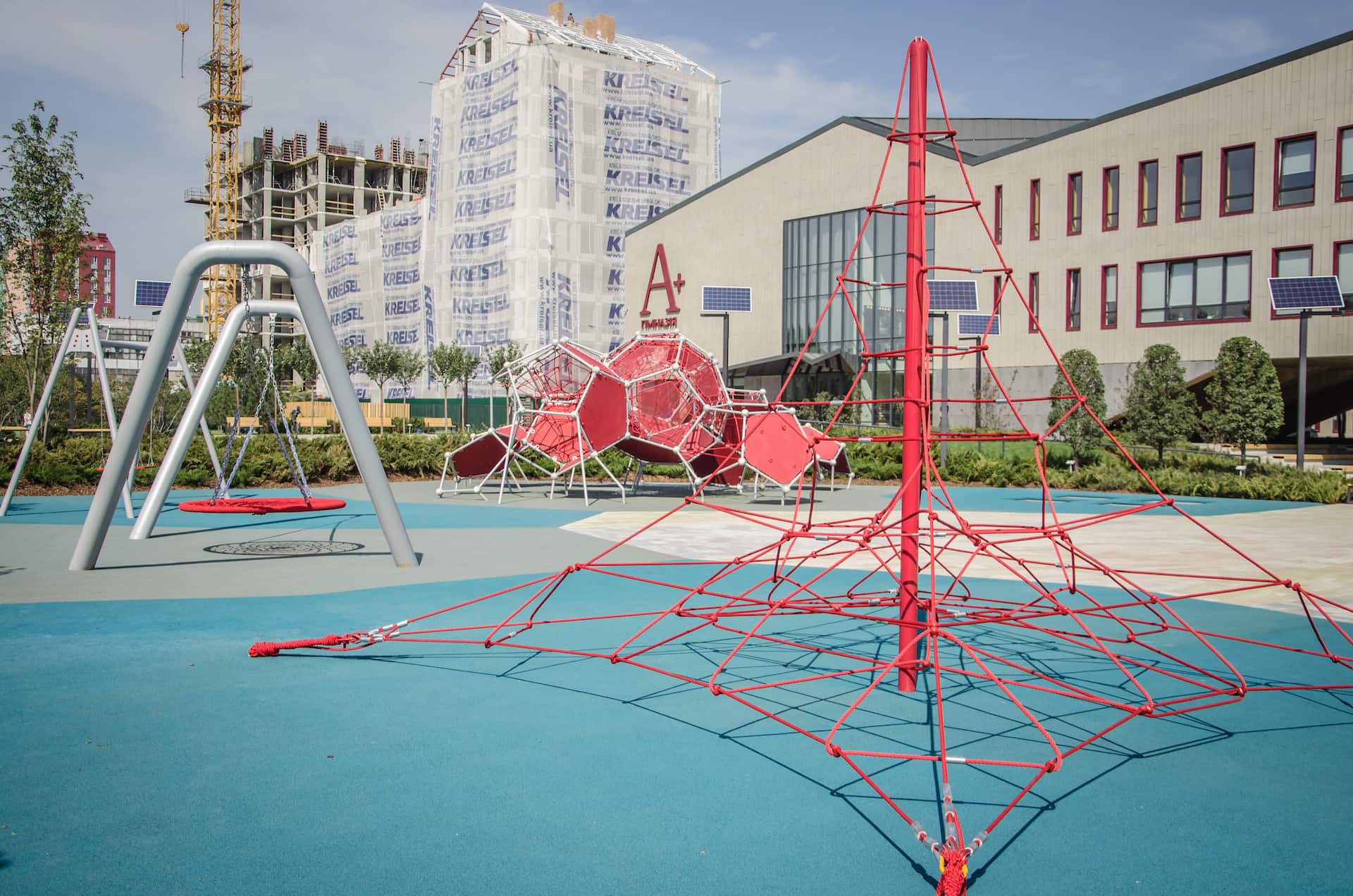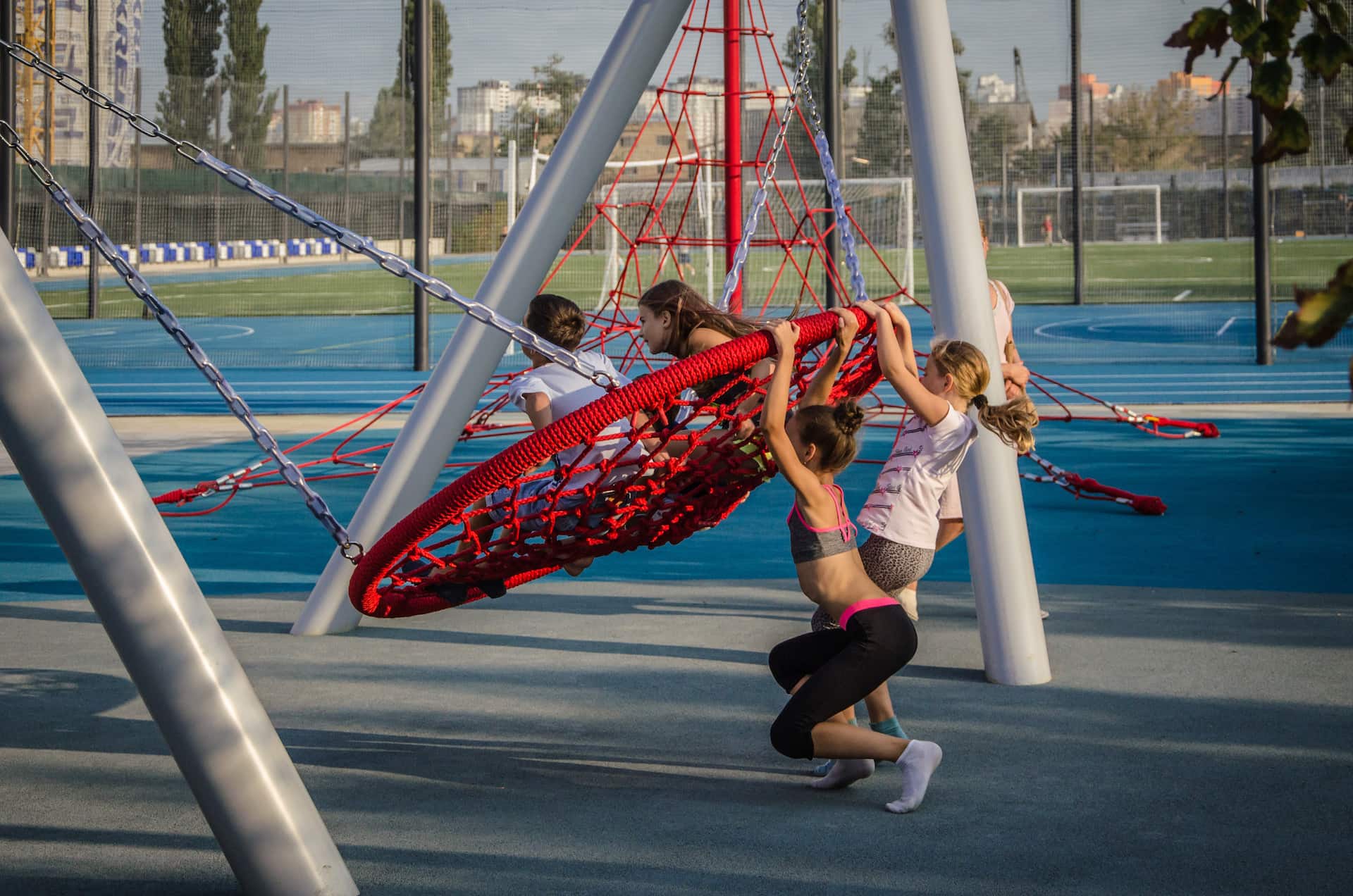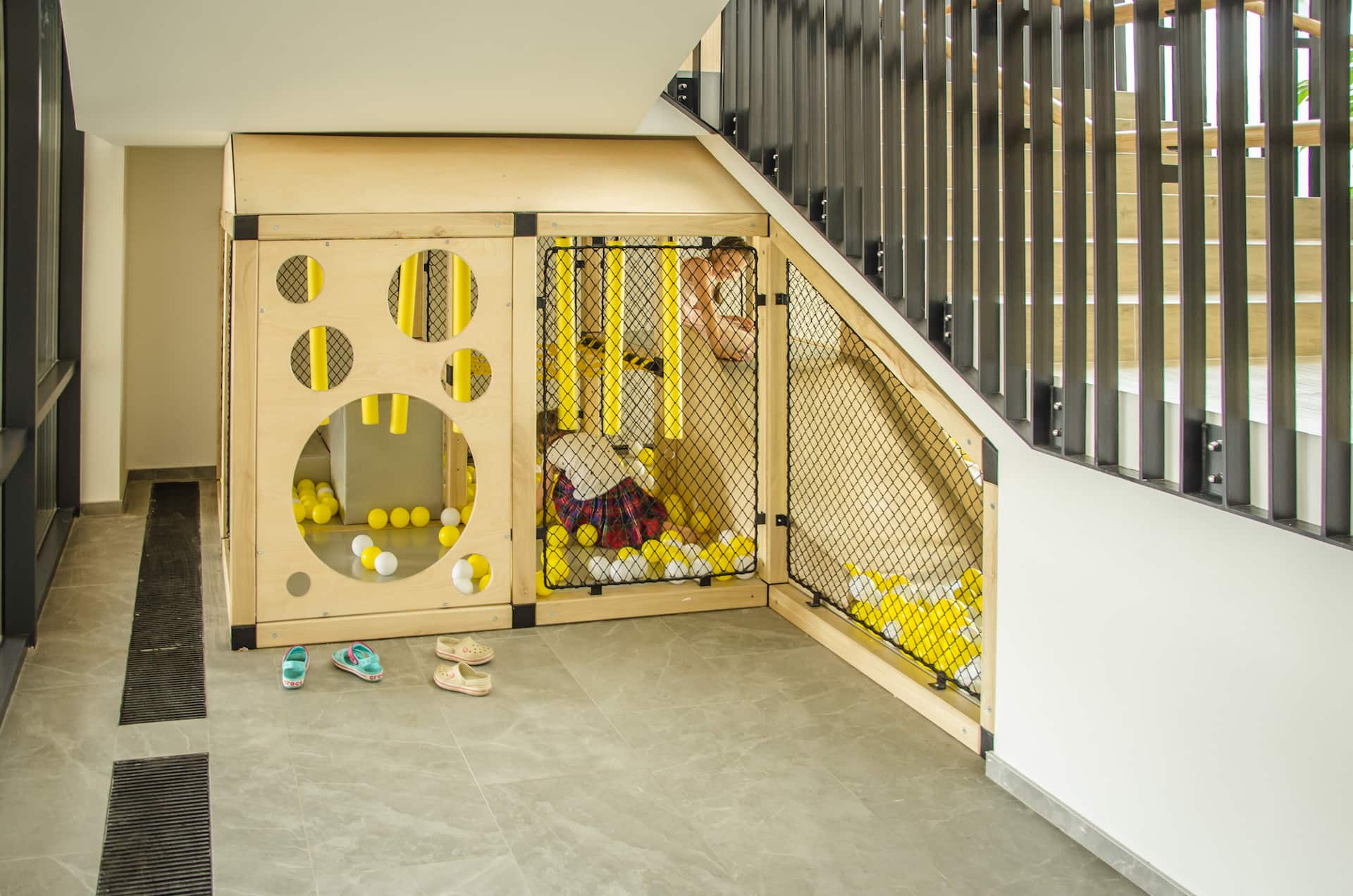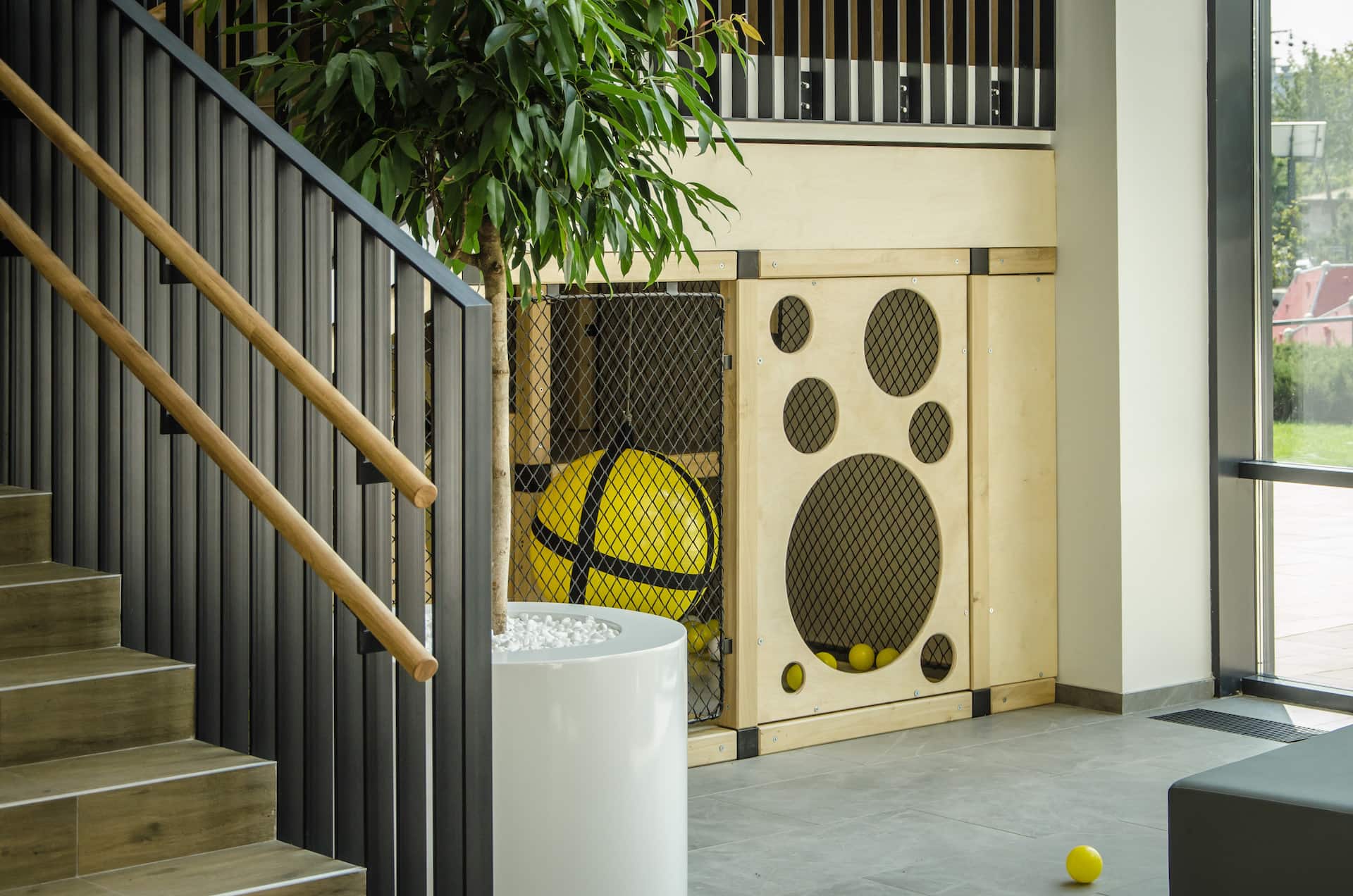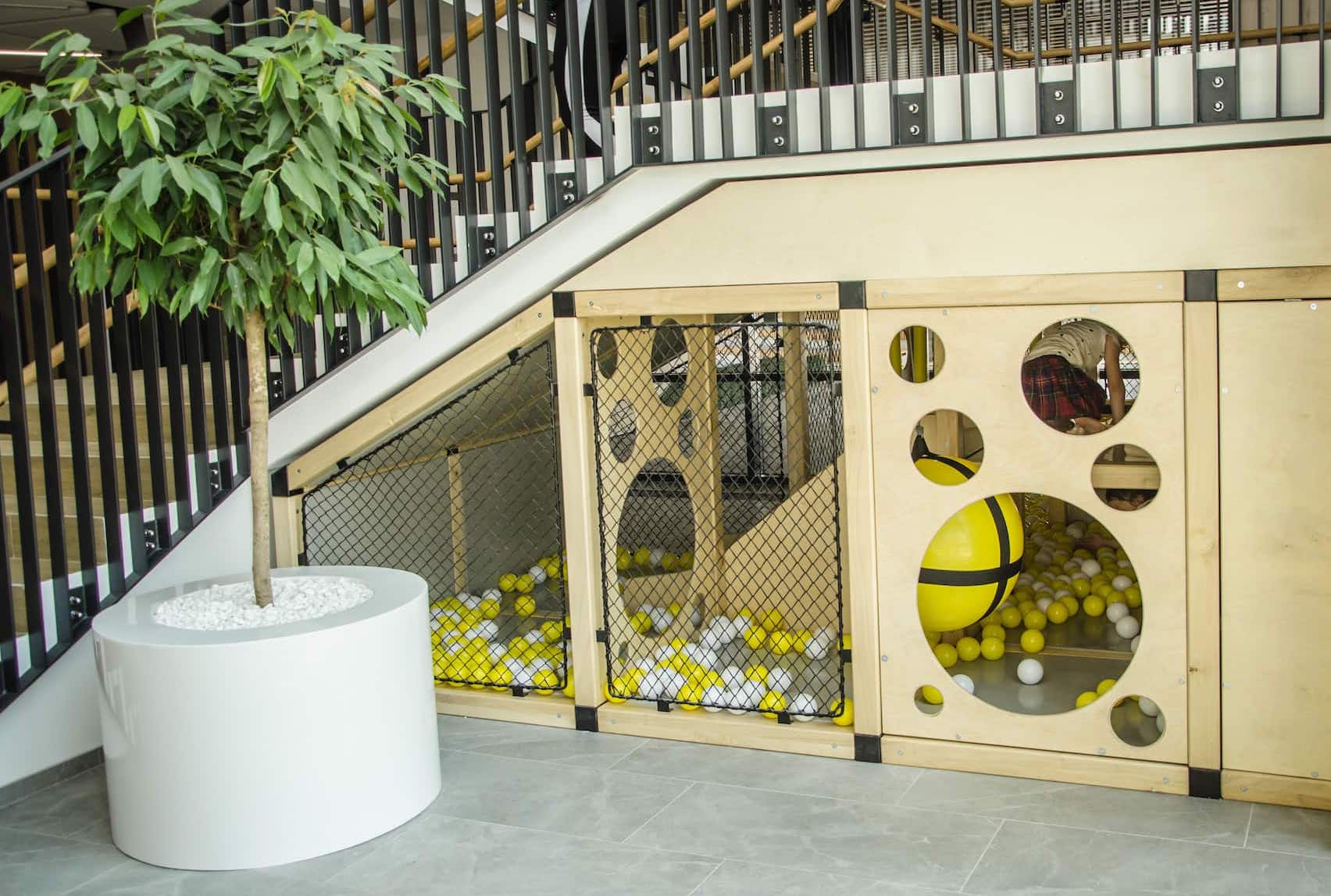 Questions or ideas?
We will be happy to advise you and help you make the best choice.