Climbing wall is sport, fun and a little extreme
Climbing wall is a safe extreme simulator in the form of a steep wall that partially or completely simulates the relief of a rock. It has the same holders, cornices, slopes and bumps. But, unlike natural conditions, you can train on the climbing wall all year round in any weather. And most importantly, for the sake of safety, every detail is thought out here. Safety nets, soft mats, rounded corners, smooth surface, special hooks — the risk of damaging something is reduced to zero.
If the ground is lava, then it remains only to make your way through the wall. The climbing wall is not only for adult climbers.
Initially, climbing walls were intended for professional climbers who wanted to improve their skills. But soon people realized that on steep walls with hooks, you can not only develop all muscle groups, but also have a great time. Today, this type of attraction is popular among children, teenagers and adults, regardless of their physical fitness, type of activity and hobbies. After all, everyone is interested in testing their strength and conquering the cherished peak.
From project to construction of climbing wall with Hip Park
We have been making climbing walls for more than 5 years. Among our projects are:
massive and small extreme entertainment facilities for shopping centers, country yards, hotels, etc.

climbing walls for children from 4 years and older.

training walls for sports clubs and fitness centers.

large—scale projects such as climbing centers and bouldering halls – a type of climbing where you need to pass the most difficult route on a surface with a extreme slope.

attractions, in particular rope parks, where climbing walls are part of the path with obstacles.

climbing walls for outdoor areas.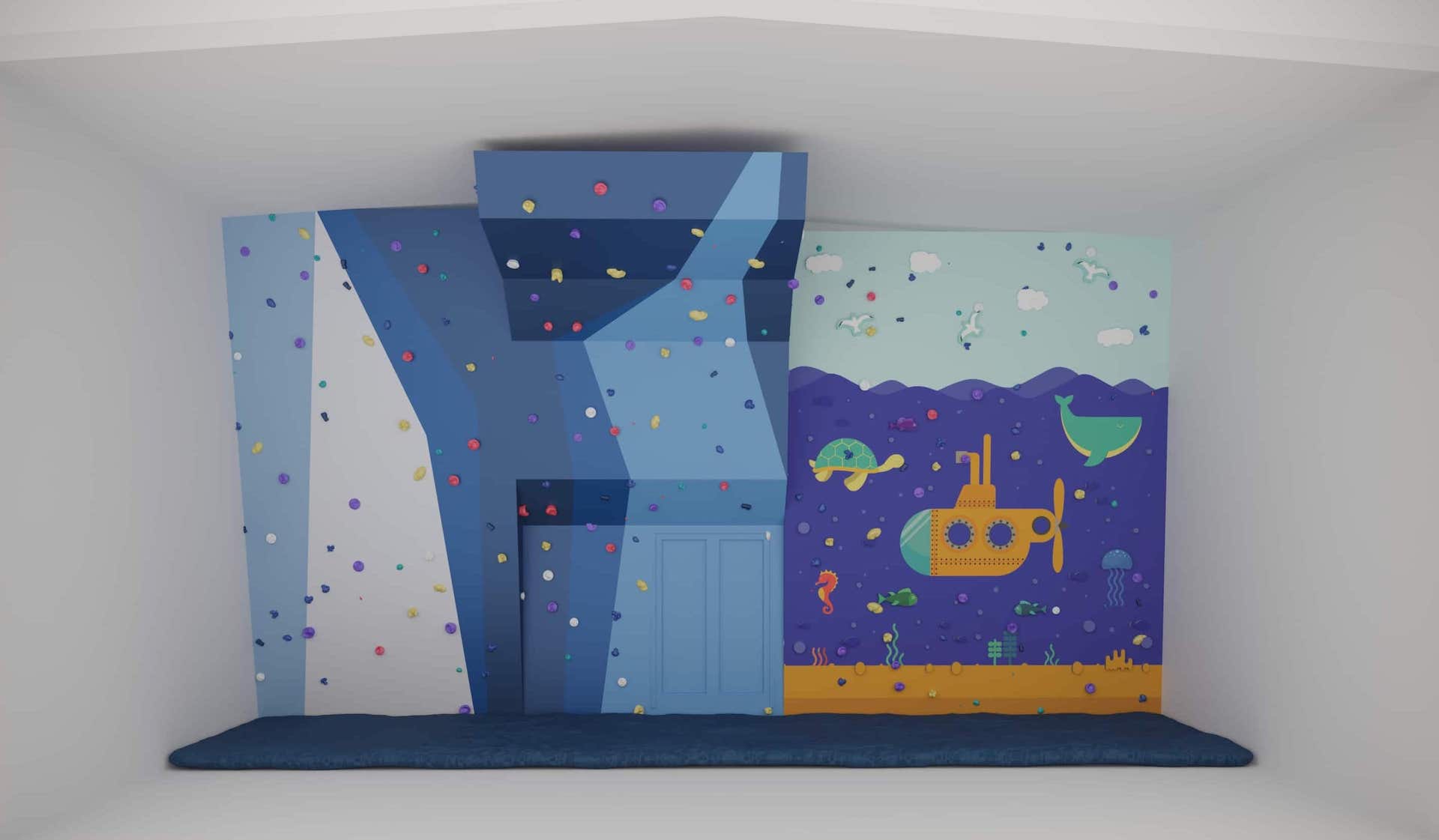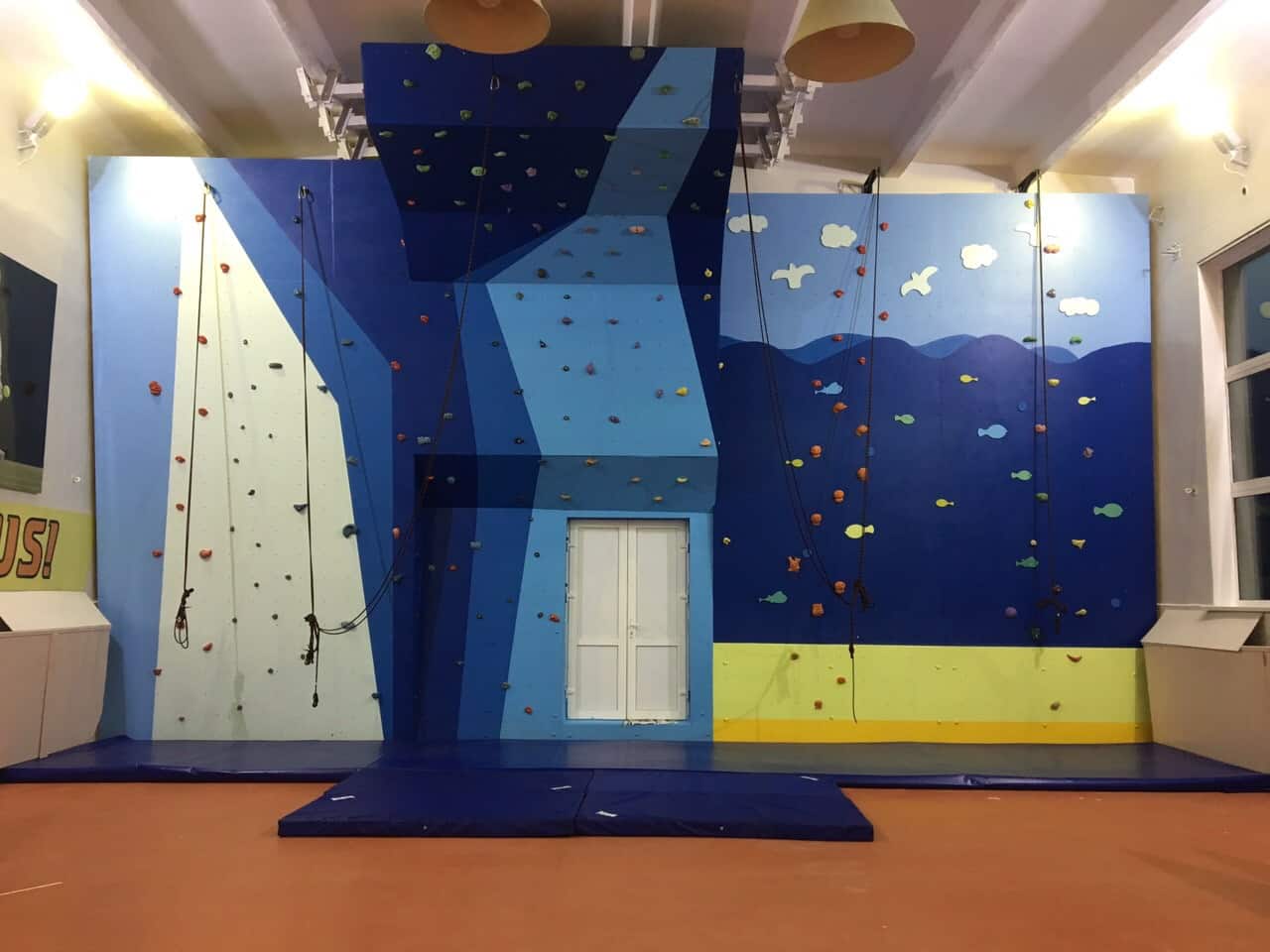 We can make climbing walls of various heights, shapes, terrain and designs — it all depends on the wishes of the customer and the target audience. However, what we definitely take care of is safety. We usually offer two main types of safety systems:
Classic — a set of specialized equipment that the instructor uses to independently insure each visitor to the climbing wall. This is the most common option.

Automatic — smart equipment that immediately fixes the rope as soon as a person falls off the wall.
1-2 instructors are required to maintain a small climbing wall. For larger objects, you need to attract more people.
It's easy to reach the top with Hip Park
It's easy to reach the top with Hip Park. Extreme sports can be safe and fun if the equipment is created by professionals. Our climbing walls are located all over Ukraine — in Dnipro, Kiev, Odessa, Kharkiv, Lviv, other cities and even in Finland.
Contact us! We will help you choose the most suitable version of the climbing wall or develop a new, unique project for you.