Hip Park children playgrounds.
Filling childhood with happiness.
A playground is a space where children can do what they want, how they want, and when they want. Here they make their first independent decisions, try something new, explore their capabilities and learn to interact with other children.
Children learn about themselves and the world around them on the playgrounds. Hip Park makes this process fun and safe.
Types of Hip Park playgrounds
We create various types of children's entertainment. Among them:
Playing areas with all kinds of swings, slides, carousels, hammocks, gazebos, e

Sport areas with various exercise equipment, ladders, rope nets, trampolines, climbing walls and other equipment.

Sandboxes for toddlers and older children. The kit must include a special cover that prevents contamination and prevents the sand from getting wet.

Houses of various shapes — from small huts or cabins to large and beautiful castles, where it is so easy to imagine yourself as a sorcerer, a courageous knight or an enchanted princess.

Mazes, ninja parks and other play areas where children are simply delighted to play.
What makes Hip Park playgrounds special
Safe environment
Children play without the help of adults on playgrounds. Therefore, we make them safe in all aspects:
design details of exceptionally high quality;

use eco-friendly materials and non-toxic substances;

make soft hypoallergenic floor, precautions against accidental falls from a height, strong and stable stairs and crossbars, ergonomic structures;

thorough inspect the strength and stability of the equipment after installation on the site.
We have provided all the nuances to protect children and make parents feel safe.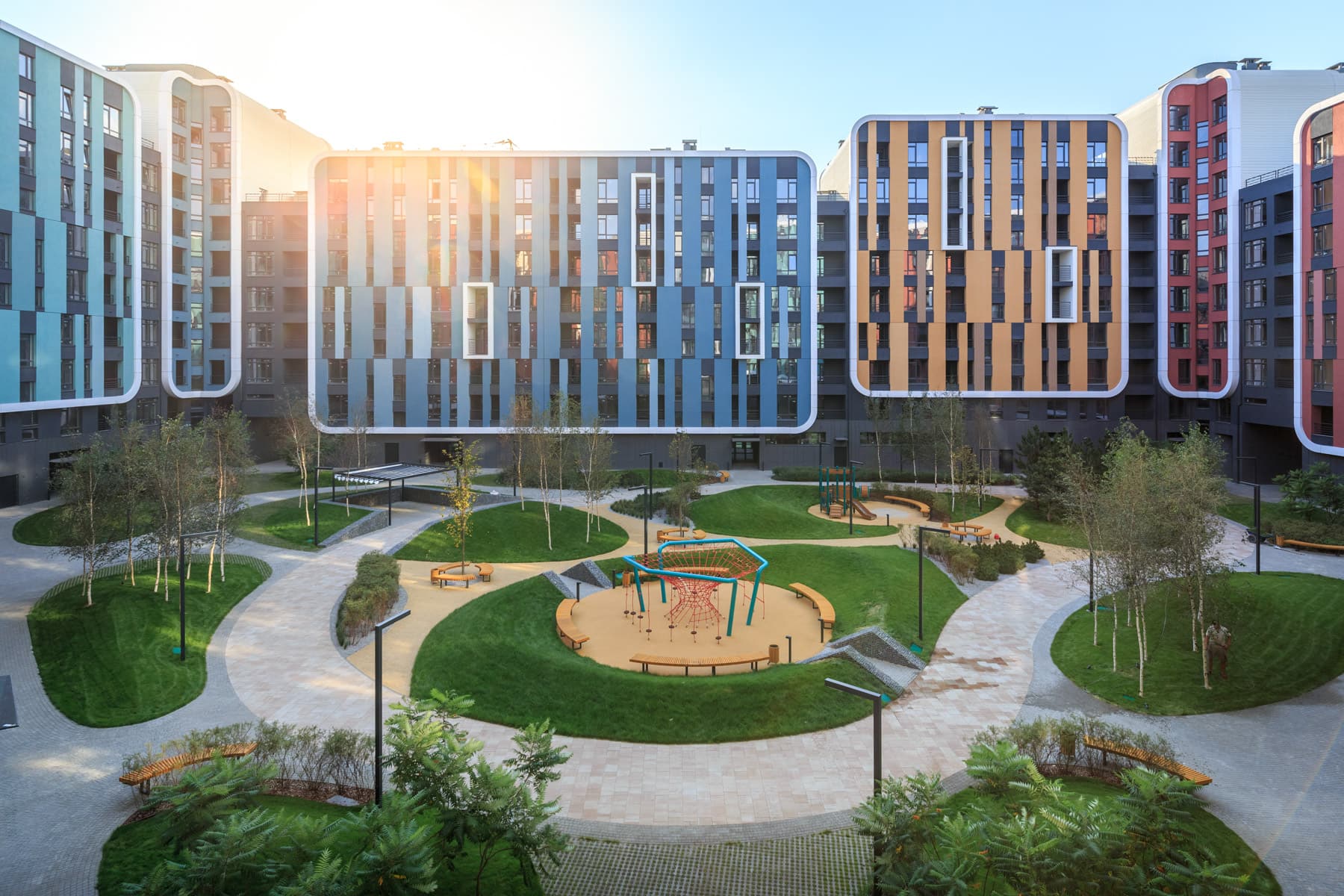 Maximum potential
It's not enough just to entertain children. The playground should also help to develop them. And both physically and emotionally. Yes, we mean emotional intelligence. After all, in game locations, the child learns to interact with the environment, make friends, develop imagination and tests logical thinking. And we make the playgrounds for comprehensive development.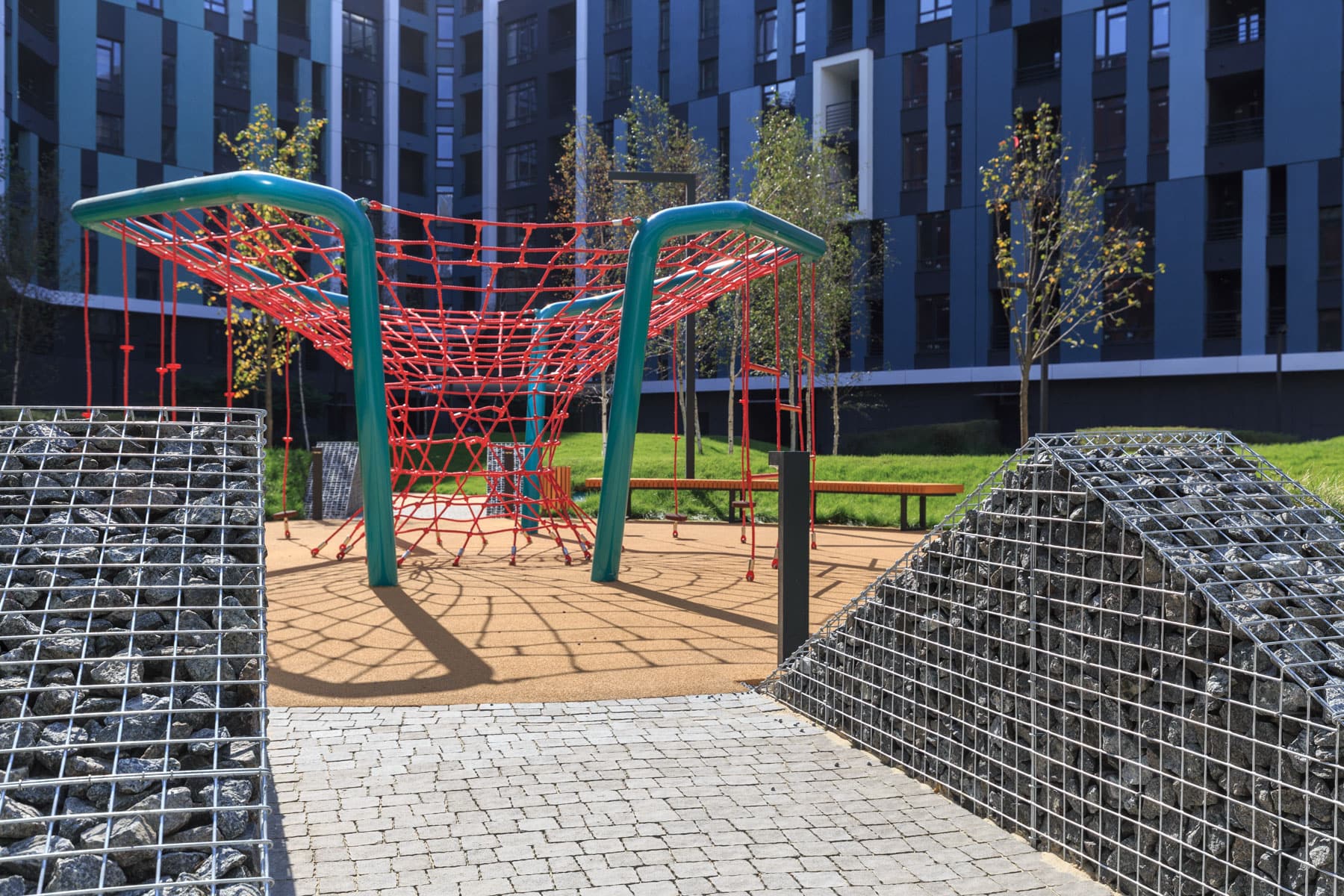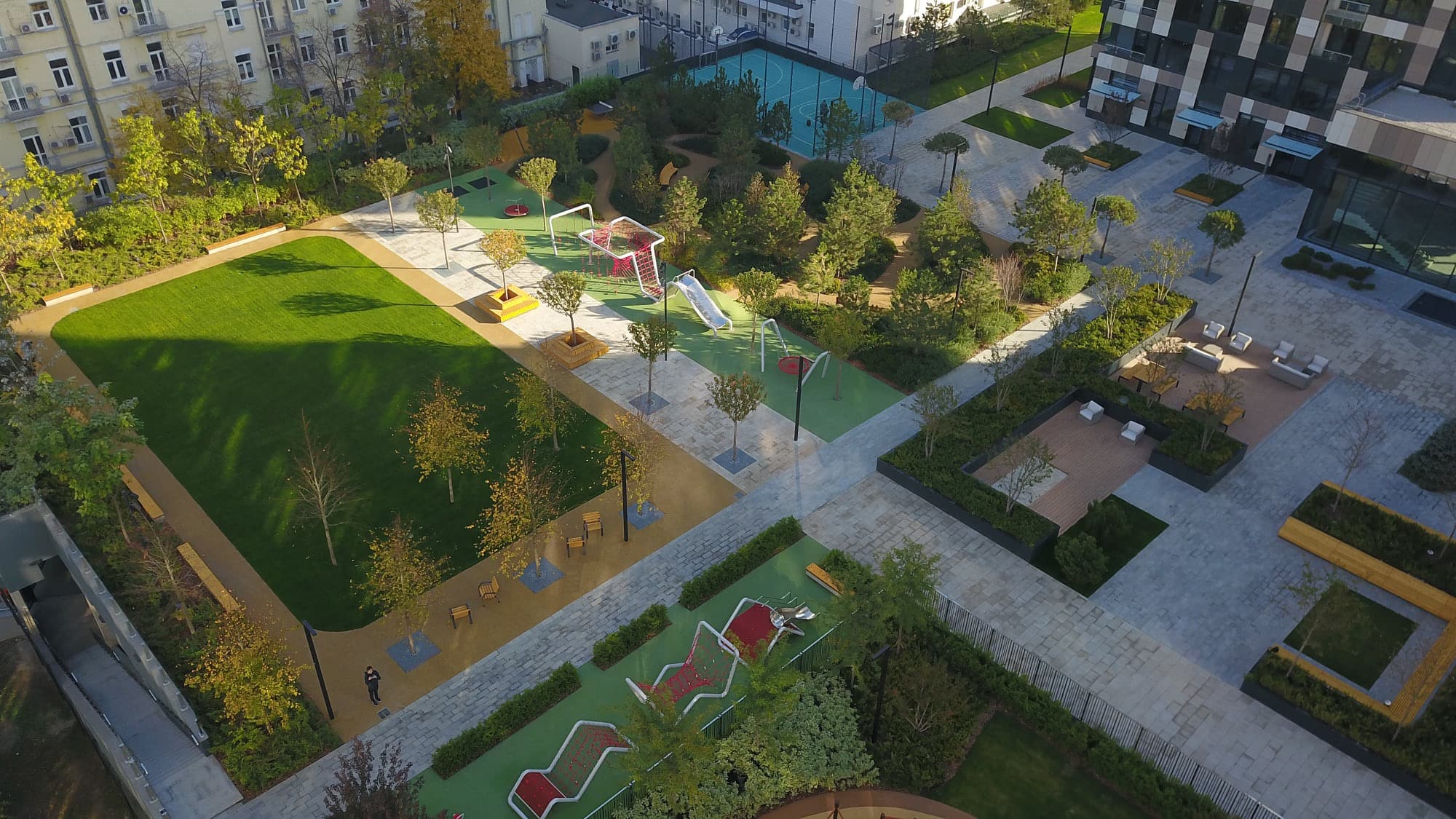 Ideal use of space
We always design playgrounds taking into account the space in which they will be located. Our goal is not to create a separate multi-colored set of swings and slides, but to perfectly complement the local architecture and landscape. Therefore, our projects evoke positive emotions in both children and adults. Even those who don't have children.
Inspiring space
A characteristic feature of Hip Park playgrounds is their unusual design. We are not creating standard equipment, but a fabulous game universe that seems to encourage children to go on exciting adventures. We admit that we become a little of children ourselves when making our projects. We just don't hold back our imagination and create. Therefore, each site has its own unique appearance. No plagiarism, just inspiration.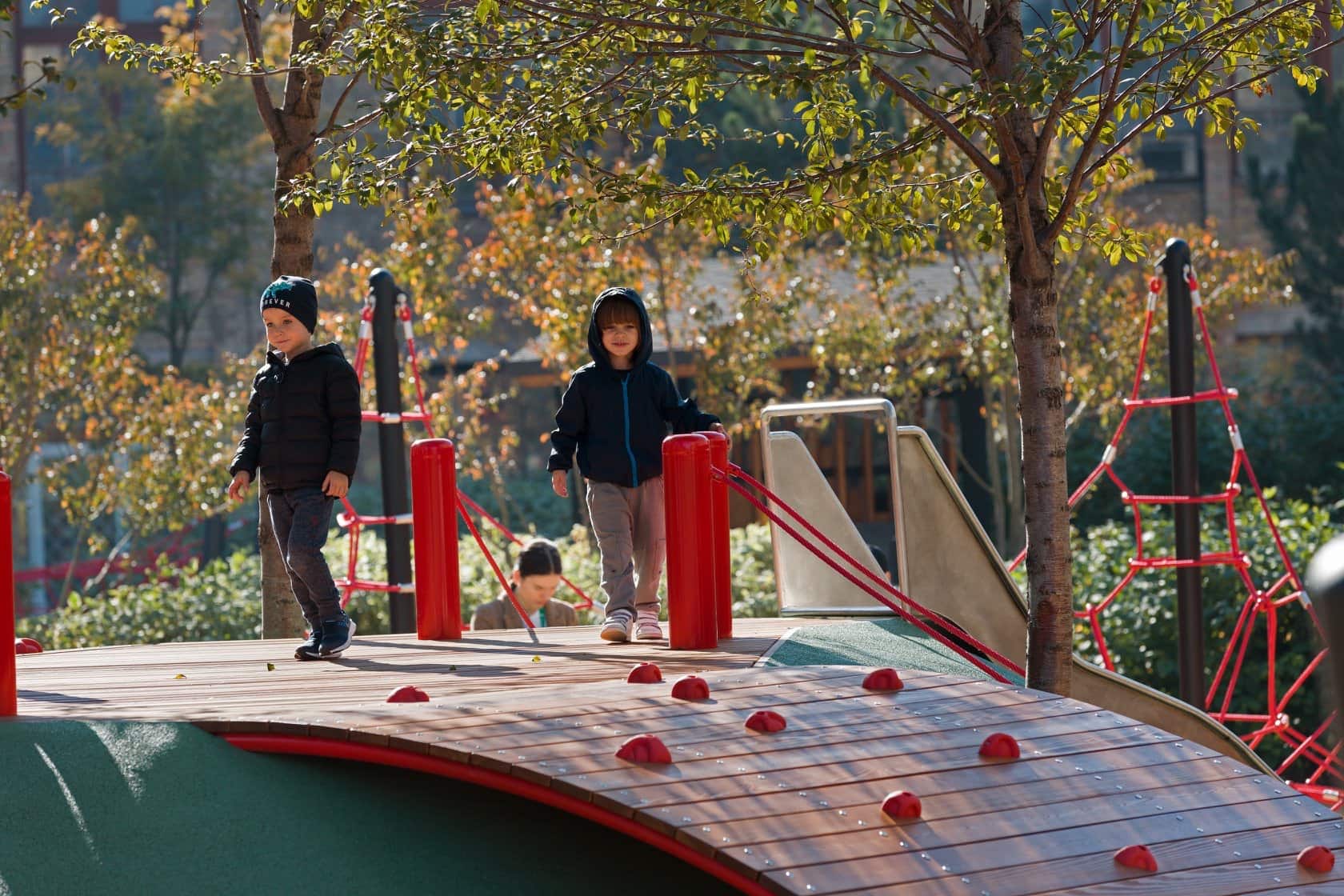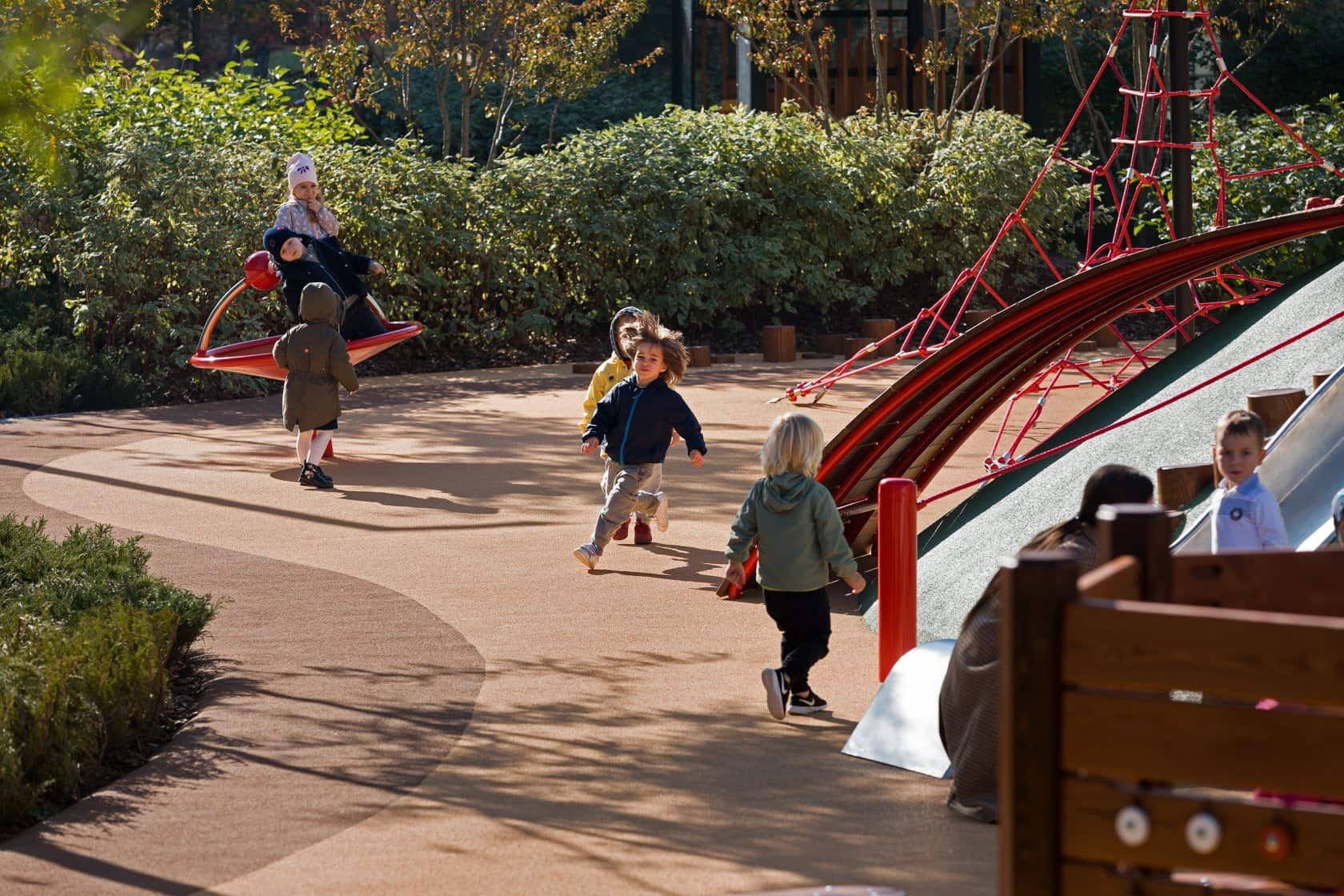 Hip Park playgrounds give children an unforgettable experience, take care of their safety and are distinguished by a stylish, recognizable design. We sincerely believe that playgrounds in a modern cities should be just like that.