«Tetris Hall» residential complex. Building a courtyard and playground (Kiev)
Ladscaping project: Kotsiuba Landscape Studio
Equipment project: Hip Park
Photo: Андрій Авдієнко
Task
Tetris Hall residential complex is an elegant building made in the style of modern world architecture. For the construction company, it is important to emphasize the high level of comfort and impeccable service, even in small things. Therefore, we were faced with a rather difficult task — to equip two zones on the roof of the parking lot: the courtyard of the residential complex and a playground on the territory of the kindergarten. And do it taking into account the architectural style and values of the complex.
Project implementation
This is not the first time we have created playing equipment in the style of the environment and surrounding architecture. Therefore, we quickly developed suitable designs for both the courtyard and the kindergarten.
Equipment that we created for the Tetris Hall residential complex:
playing structures made of wood from Tiga series;

equipment with moving elements from the Ritmo series;

amazing entertainment complexes from the Geo series;

trampolines for children and adults;

picturesque hill with safe slides and a terrace;

all kinds of swings;

awnings for protection from precipitation and direct sun.
Awnings and a hill with a terrace were developed exclusively for this location.
Terms: 4 months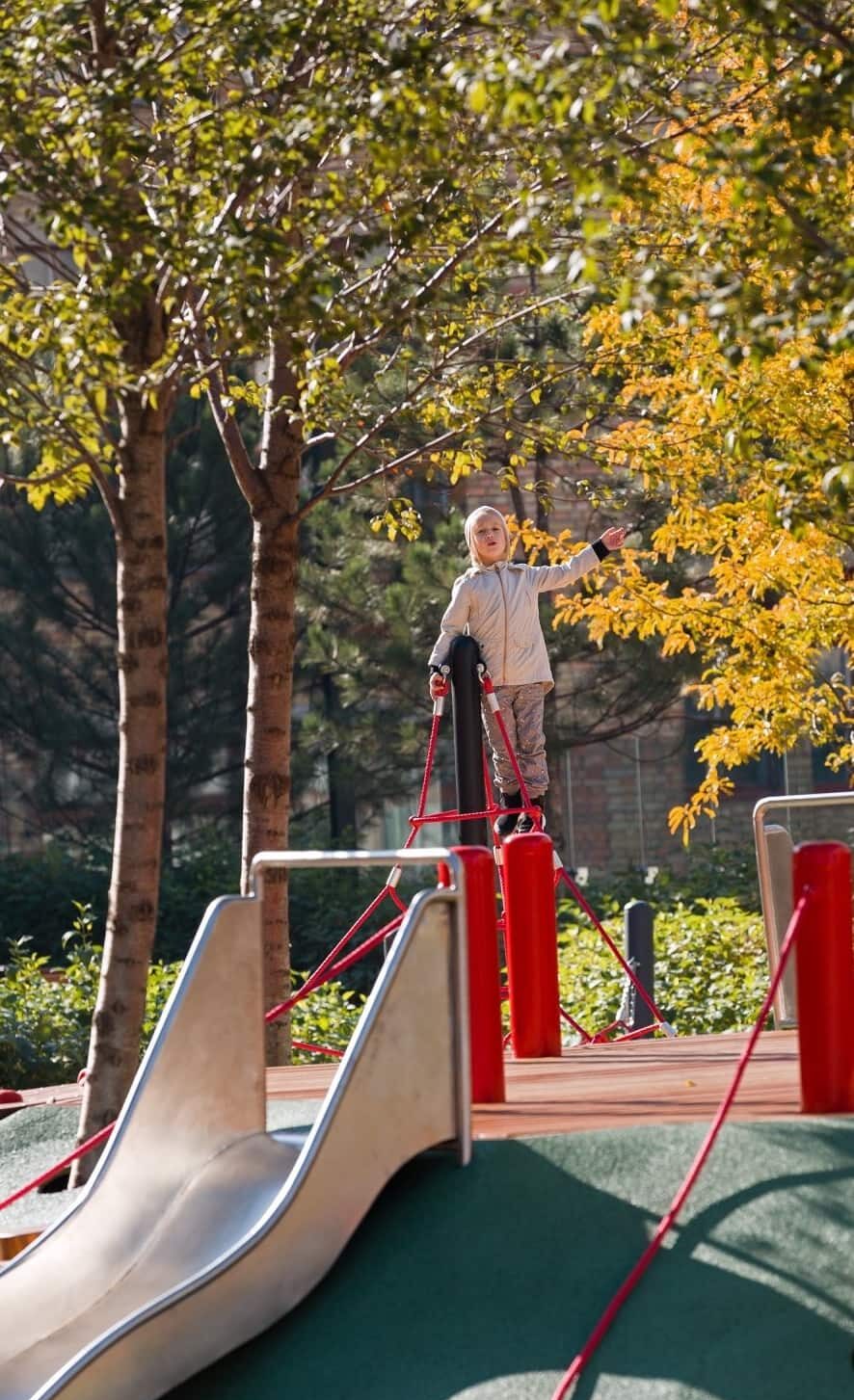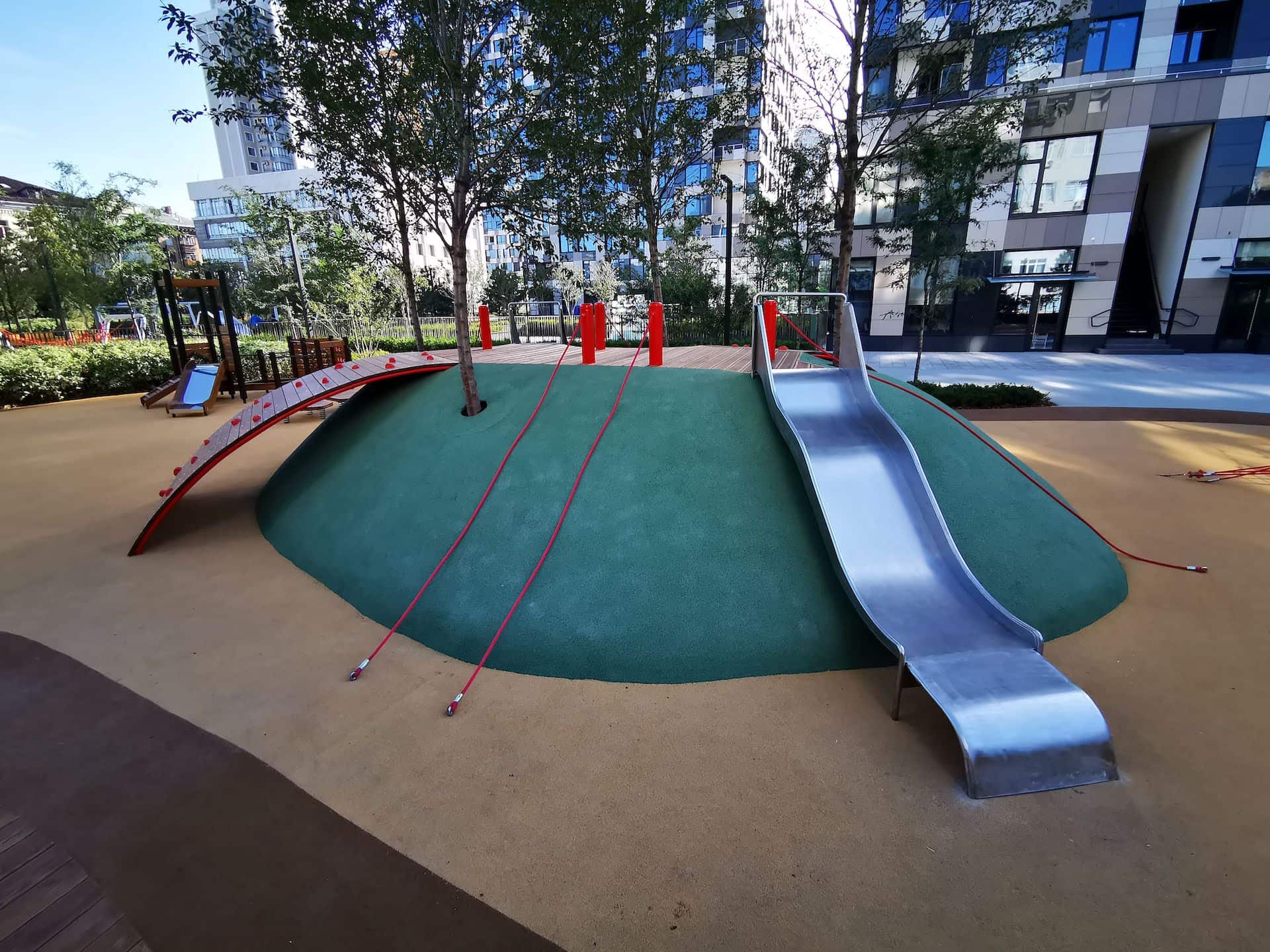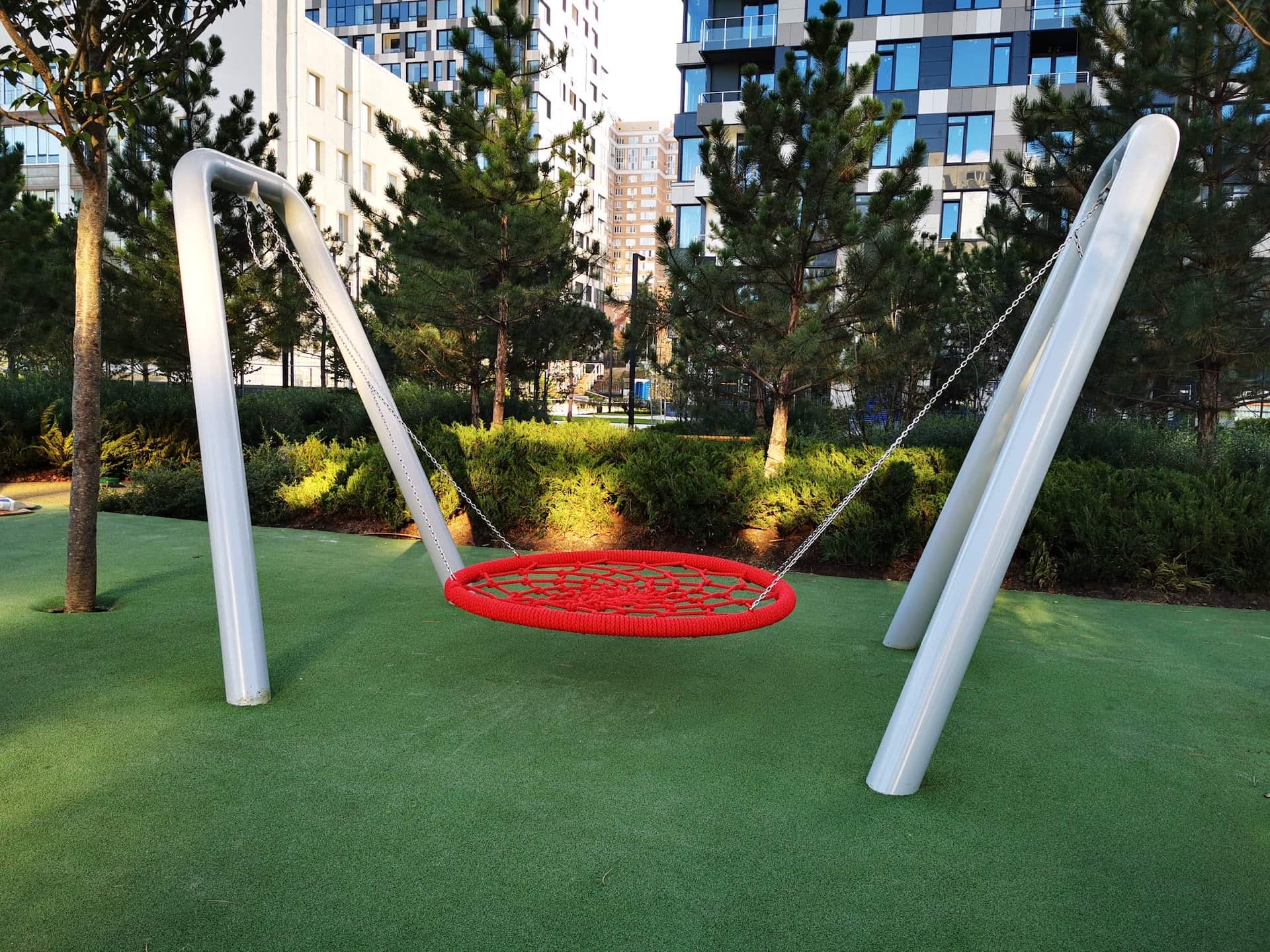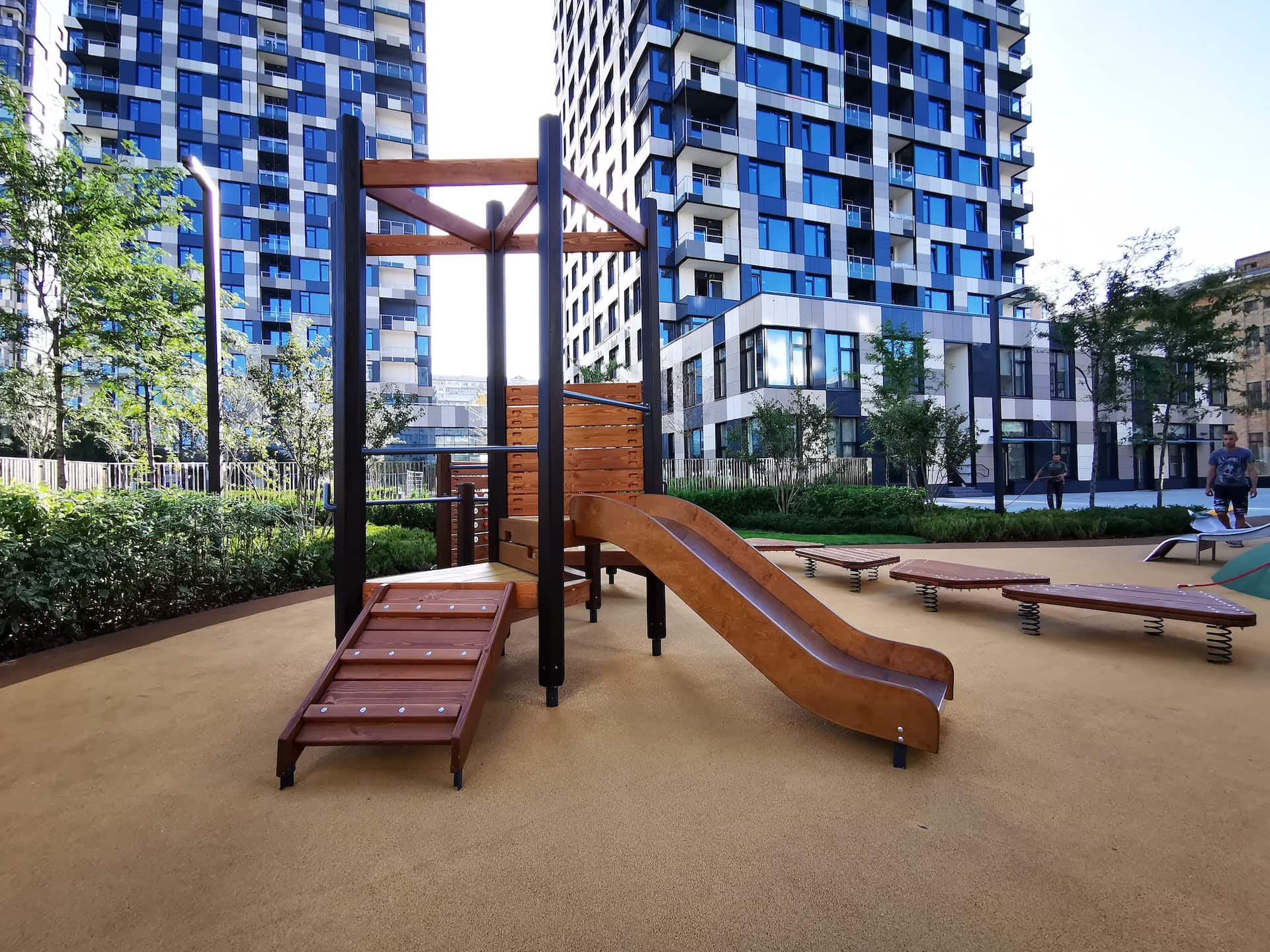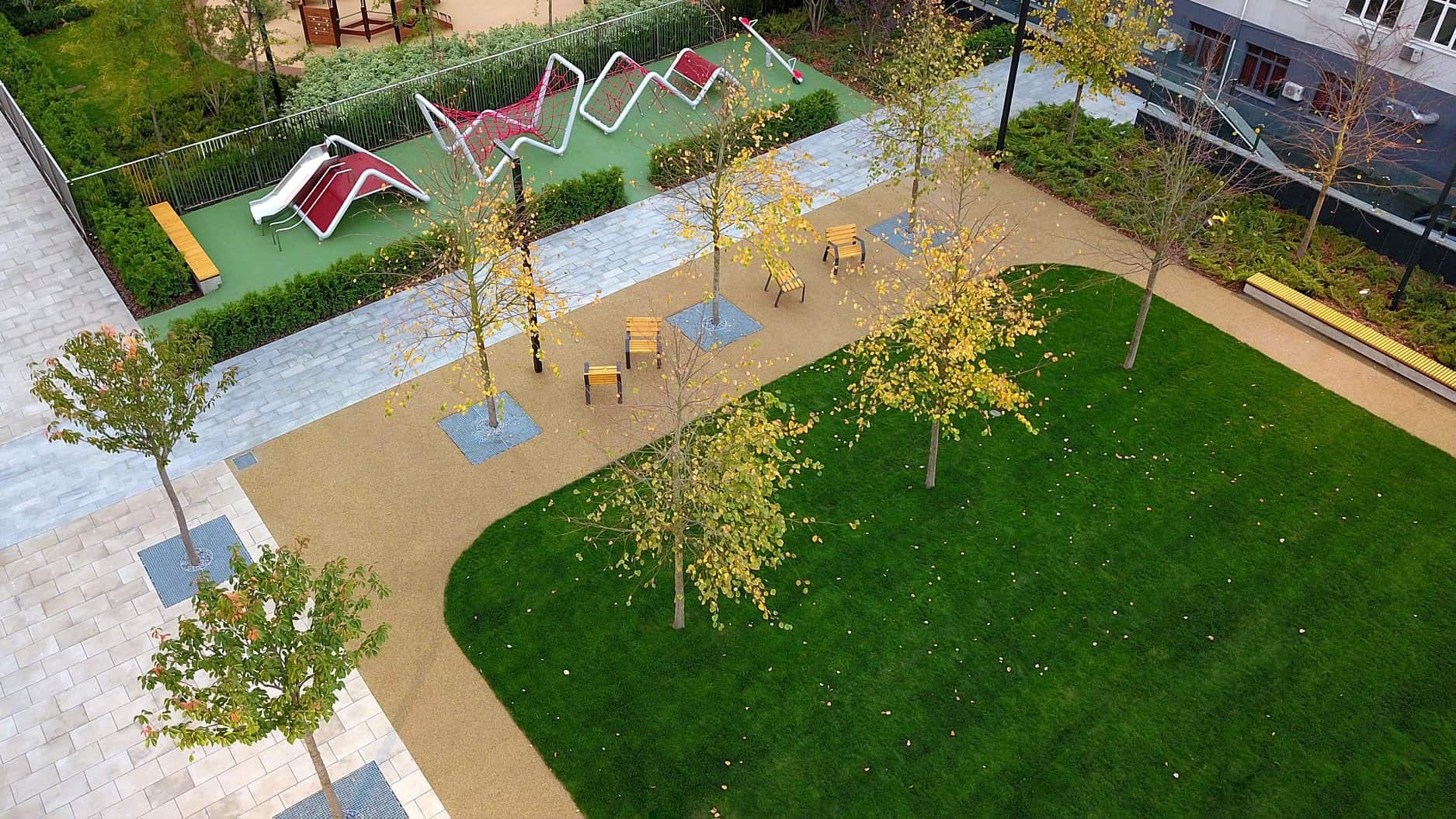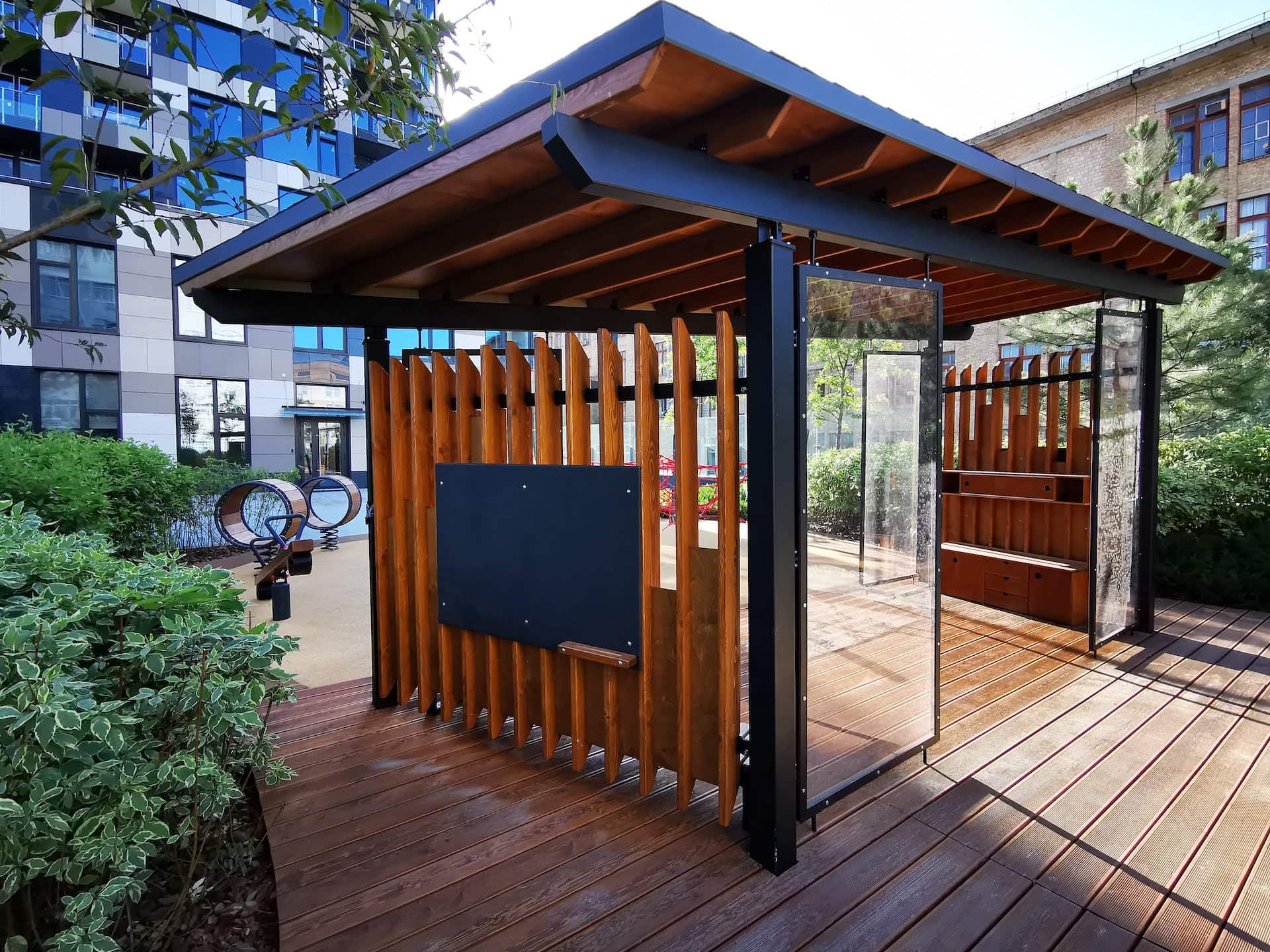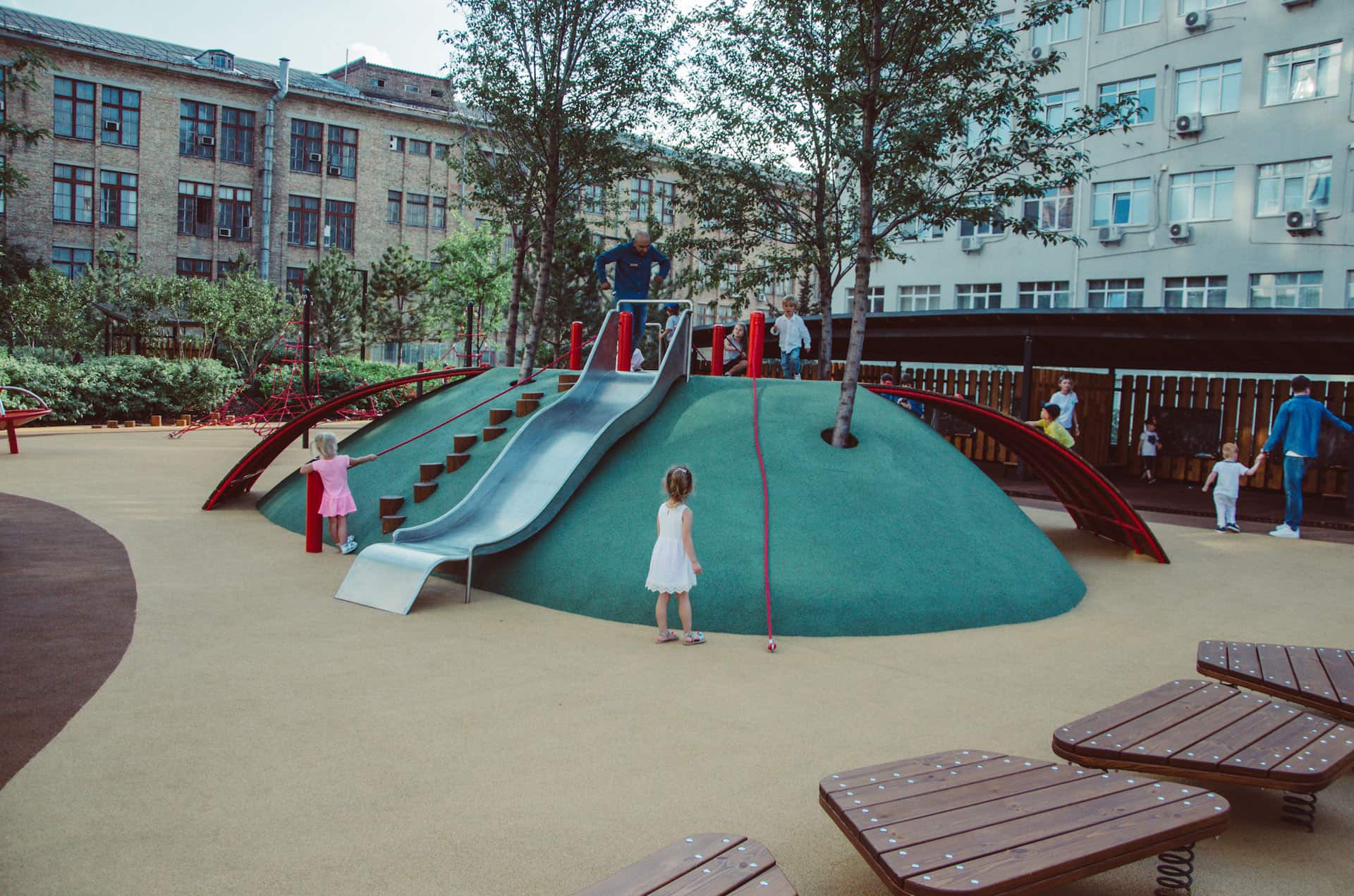 Questions or ideas?
We will be happy to advise you and help you make the best choice.